Palestinian tour of UK
January 2020
Palestinian youth researchers, Mahmoud Makhamra, Ibrahim Nawaja and Amira Hureini, from the occupied Palestinian territory have visited the UK for the launch of an exhibition Arab Bedouin: No future without a past. The exhibition at the Bargehouse, South Bank, London includes a showing of the film On our Land.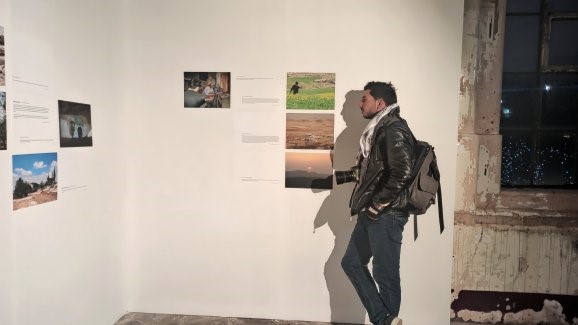 The film documents the story of the intergenerational video interviews made over the past two years by young Palestinians living in the South Hebron Hills. There was a special showing with question and answer at the School of Oriental and African Studies, London University, Friday 17th January with an audience that numbered over 50.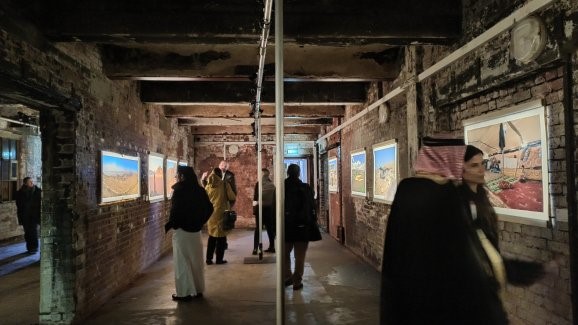 In November 2019 two more Palestinian youth researchers, Khalil Makhamra and Sameeha Hureini, toured London, Birmingham, Coventry, Walsall, Bristol and Exeter, speaking at over twenty venues including the British Council, Council for Advancement of Arab British Understanding, Royal Court Theatre, Bristol Palestine Film Festival, and the Birmingham Black Country Museum. One of the best attended events was at the Screening Rights Festival at the Midlands Arts Centre where the Palestinian speakers shared a panel with Clare Short.